So, how was your August?
If you're one of the four coins in our BRED Portfolio, your August was rather good. When we launched this portfolio in April, we backtracked our hypothetical investment to January 1, 2017. We took four coins – selected not just because they made for an acronym, like FANG – and put $2,500 toward each. Then, the theory goes, we left the investment alone.
It took off.
Here's where the BRED Portfolio is today, with prices pulled from Poloniex at the stroke of midnight, UTC.
Okay, we have the advantage of hindsight here – of course, in April we were able to look back to January and think "wow, these coins would have been great to be in!" Still, though, what this tells us is that there could be something to the "buy and hold" strategy. More on that in a second.
August Performance: For the Record Books
That's right, in the month of August, Dash doubled, Bitcoin Cash doubled, and the other three almost doubled.
If you remember the "chaos" leading up to August 1 – BITCOIN HARD FORK SEGWIT BITCOIN CASH OMG – you might have had the following approach: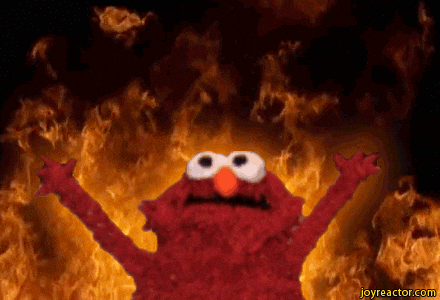 But, as it turns out, a wait-and-see approach to all of the noise could very well have led to quite the portfolio growth.
IN FACT…
Let's, just for snicks, rebalance the portfolio, starting anew on August 1, with equal amounts of Ripple, Ethereum, and Dash, plus $2,500 worth of the Bitcoin and Bitcoin Cash combination (accounting for the "spin-off" on August 1).
So you could have picked up an easy 83.5% bump in your holdings?
What's Next?
THIS IS NOT INVESTMENT ADVICE, DO YOUR OWN RESEARCH, SEEK ADVICE AND COUNSEL OF TAX AND INVESTMENT PROFESSIONALS…
One way I *could* see this going is that the sideline money will stop sitting on the sideline. Especially if Bitcoin hits the $5,000 milestone – which *could* happen by Labor Day.
I alluded above to there being value in the "buy-and-hold strategy," and the BRED Portfolio really does show us that. Plus, by holding – or HODLing – coins, you're better able to weather storms caused by emotion and lots of trading back-and-forth between winners and losers.
Getting Started
If you haven't gone to Coinbase yet, use our AFFILIATE LINK to get rolling – they'll give you a $10 bonus once you've made a $10 purchase. (We'll get a bonus, too.)
But if you haven't gotten any Bitcoins – or Ethereum or Litecoin, the other coins that Coinbase can get you – now might very well be the time. Once you're in the game, you can just let your coins sit there…and possibly keep adding value in this crazy economy.
In any event, it was quite an August, and it's been quite a year for the BRED Portfolio.